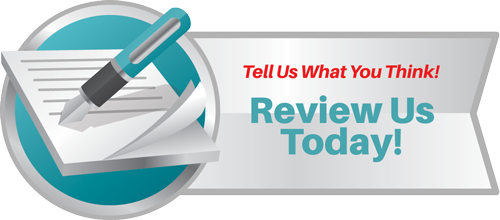 "
Mark showed up, had already spoken with people behind the scenes, and got me outta court super fast. I definitely recommend!
"
Mr. Nicewicz definitely helped me with case and was able to explain to me a way that I can get a favorable outcome. I was facing reckless driving charges but he was able to get it reduced to a non criminal driving fine
"
I am very grateful to Mark for taking his time to thoroughly review my case and make the best possible argument to dismiss it. Great lawyer in the fairfax County area. Strongly recommended 👌
"
Amazing communication at all time. Quick response from him at all time.
"
Professional,, honest, direct, skilled, excellent in communicating with me via phone and email and was always available to answer any questions. I spoke with several attorneys but when I talked to Mark, I knew he was the best for me! I appreciated that he understood my anxieties (ticket and Covid issues) and put me at ease, but he was honest about my possibilities and made suggestions for me to accomplish before my court date. I recommend; you hire an attorney who knows the court system you will be dealing with (Fairfax County in my case).This would be Mark Nicewicz I can't thank him enough for doing such an excellent job for me.
"
I hired Mark on a personal matter after recently relocating to the area. I shopped around and did my due diligence on a bunch of local attorneys to figure out who was the best fit for me and my situation. I chose Mark because he was very affordable, experienced, personable and smart. It turns out that he was way better than I could have ever expected and delivered an outcome that blew away my expectations. He walked me through the process, explained key information, worked with me to craft the right strategy, set my expectations accordingly, provided me with sound advice and kept me up-to-date with where we were at in each step of the process. He absolutely overdelivered and I am extremely grateful to him and satisfied with the outcome. I highly recommend him to anyone.
"
Mark Nicewicz is a highly experienced, exceptionally competent, and extremely easy-to-work-with defense attorney. He readily accepted me as a traffic defense client and charged what I would term a reasonable mid-range up-front fee. He provided extremely helpful suggestions in terms of both driving improvement courses to take and provided helpful feedback in terms of my own actions to minimize my time behind the wheel. The county prosecutor looked extremely favorably on the actions I took when Mark went to negotiate with the prosecutor and the police officer, and reached a very fair deal with them before we even reached the judge. The judge agreed to the deal, and with Mark's amazing help, my charge was dropped from a very serious 6 point offense that would have seriously impacted my daily life for a very long time, to a 3 point offense that allows me to clean up my driving record nicely within a reasonable period of time. I thought this was a very fair and reasonable outcome. I am very grateful to Mark for his excellent legal services and would recommend him to ANYONE as a FIRST-CHOICE when selecting a defense attorney!!!
"
Reckless Driving with additional viollation after my being somewhat verbal with the police officer was my situation in Fairfax, Virginia. Mark evaluatied the issues and was succesful in the outcome. Mark mediated with the angry police officer, difficult prosecutor and the Judge dropped the addiational volation and greatly reduced from 12 to only 2 points on my DMV driving record. Excellent results with an impossible situation. I learned always be nice to police officers. They are only doing thier job.
"
I hired Mark after interviewing several attorneys. It was an easy choice. He was honest from the start in explaining what we would encounter and charging what I learned was a reasonable, flat fee. He then helped us navigate the proceedings, leveraging his experience in similar situations, knowledge of the law, and familiarity in the court system. In the end, he helped get us a dismissal. The ideal outcome. Thanks, Mark!
"
Mark really knows how to get things done efficiently, effectively, wonderful experience – highly recommend
"
Wonderful experience, amazing expertise, highly recommend!
"
I hired Mark in 11/17. Mark was honest, told me the truth, did't judge me, didn't try to scare more money out of me and with God's help, got me THE BEST possible outcome for my case. Instead of spending MONTHS in jail, he did the impossible and was able to get a much lighter conviction and base punishment for my situation. He had my case tried as a first offender, even though it was NOT my first offense. Thanks Mark!
"
I hired Mark for a speeding ticket I received, 40 in a 25mph zone (4 points). His communication via email was excellent and answered all of my questions within the day clearly and concisely. I could not attend the court date so Mark represented me instead. The ticket ended up being reduced to a "Town Code Section-Failure to Pay Full Time and Attention." Because this is a town code, it won't even show up on my DMV driving history! The result was even better than I could imagine. I highly recommend this lawyer. Throughout our email conversations, I could tell he knows exactly what he is talking about. Best lawyer I ever hired!
"
Mark was very professional and very easy to work with. He tells it like it is and does not make promises that he can't keep like most other competitors do in my opinion. He also is very assertive and not afraid to challenge almost anything. For his outstanding professionalism, his courtesy, and what I mentioned above I am giving him a excellent rating and also recommending him to all of my associates and friends. If you want someone that's going to win or try super hard doing it then you have the right person.
"
I was relieved to find Mark who is level headed, effective and a pleasure to work with. I recommend him should you ever have questions regarding Virginia law.
Powered by
Dymic Digital
Disclosure
The reviews displayed may or may not be a complete set. Reviews may be removed if they:
i. Are abusive. An abusive review or comment is one that makes personal attacks, threatens, or harasses others, or uses profanity.
ii. Violate privacy. Reviews that mention specific names of individuals or personal information in a manner that is inappropriate and/or unrelated to the performance of the service rendered are subject to removal.
iii. Are not from a current customer.
iv. Contain material falsehoods.
v. Are deemed inappropriate.
To encourage all feedback, positive or otherwise, an equal incentive for reviews, regardless of rating, may have been provided to the reviewer.
Google reviews provided via APIs https://www.google.com/+/policy/embedded-content.html
Areas of Practice
Criminal Law
DUI/DWI
Traffic Violations
Reckless Driving
Felonies and Misdemeanors
Bar Admissions
Virginia, 1985
District of Columbia, 1987
U.S. District Court Eastern District of Virginia, 1985
U.S. District Court of the District of Columbia, 1987
U.S. Court of Appeals 4th Circuit, 1985
U.S. Court of Appeals District of Columbia Circuit
U.S. Court of Federal Claims
Education
University of Virginia School of Law, Charlottesville, Virginia
Marquette University, Milwaukee, Wisconsin

B.A. magna cum laude - 1982
Honors: Phi Beta Kappa
Major: Economics & Philosophy